PIANO Classes

Piano classes are mainly one-to-one and they are given once a week.
There are three different options, according to the student's level, age and needs: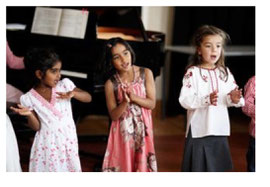 30 min - for very young children and beginners (as young as 4yo)
45 min - for intermediate students who wish to dedicate more time to learning
60 min - for advanced students preparing for public performances, competitions or exams
These options are very flexible. In fact, it might well be that an advanced student prefers to take half hour lesson, or that a beginner decides to take a full hour.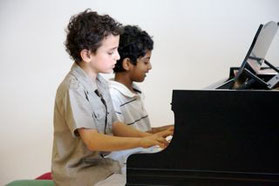 According to the specific needs of the pupil, the teaching will cover aspects related to the following musical areas: piano technique, piano performance and interpretation, music theory and analysis, practical musicianship skills (sight reading and sight singing, aural training, memorization and improvisation), piano 4 and 6 hands, and special projects. This last aspect is related to the preparation of pieces linked to certain festivities, seasons, or events, such as music recitals, masterclasses, festivals and competitions. During every lesson the pupil will be exposed to the fundamental areas of piano technique, interpretation, general musicianship and music theory, consolidating the basis for possible examinations and/or public performances.